I heard a siren.
Get outta there!
Can't sleep here it's a park
Is your name Doug
What ya doin here?
Yes I was awoken by gun carrying cops who shook me down and kept up a barrage of questions. I had been reported missing, they were very concerned for my safety, there were stories of an attack they said. I assured them I was not missing, of relatively sound mind and body and that I certainly did not wish to accompany them anywhere. Holding up my passport I made it clear I was a British hitchhiker who would be leaving town shortly and that seemed to convince them. Probably too much trouble for them to deal with a foreigner. It was of course Billy Smith who had dramatically reported me missing and apparently he was on his way back to the Bronx. Maybe that report had been his ticket to a bed in a cell. He regarded it as inherently unsafe to sleep outside, shoulda done more camping I thought. Thanks for the good times Billy, sorry to leave you this way, but needs must.
At this point in the journey the map says I continued on Interstate 70, but I beg to differ. To get to Interstate 70 I had to go back through Rifle and I never wanted to see the place again, so I'm pretty sure I started hitching North, away from the rednecks, or at least the police. I was on a small 2 lane highway, light traffic, headed to the hills and the sun was coming up. There was little chance of a good lift, but I was relieved not to have been fined, locked up and deported. Then right there, where I had been interrogated, a battered whitish Volkswagen Beetle pulled up. Sam got out and said he was on his way to California via some back roads, it was more relaxing and better sightseeing. Would I like a lift? Soon we were on our way, stopping at a fabulous diner for breakfast and my first taste of hash browns and eggs over easy. Having not eaten for several days I was ravenous so the giant American portions suited me fine. It was also my first taste of refill culture, I could have as much coffee as I liked for free and I made the most of it. Sam looked at me in disbelief and pleasure as I wolfed down the coffee.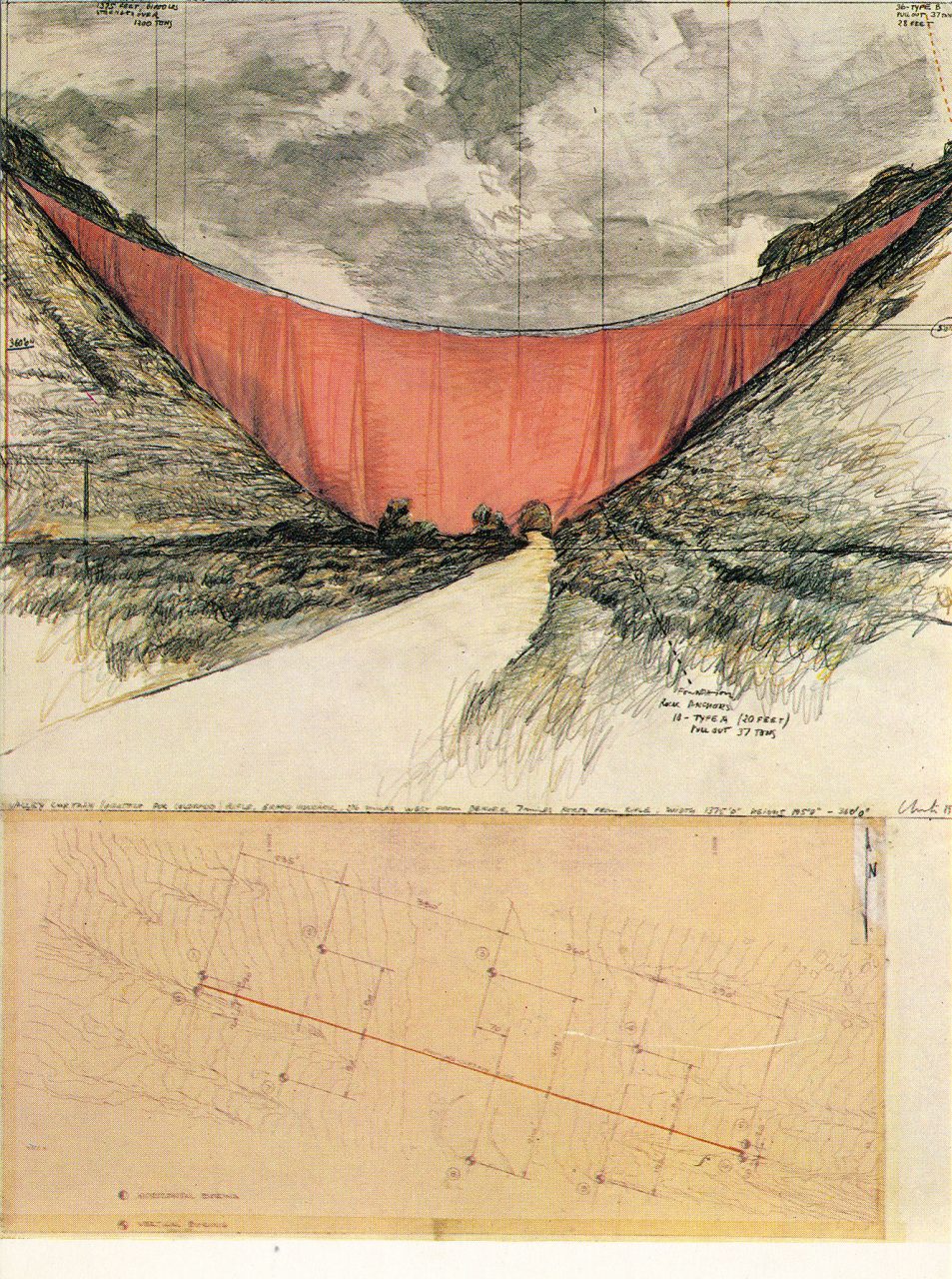 Sam was a trainee doctor on his way back to San Francisco. We got on like a house on fire, discussing everything under the sun, he was an educated man. I think he was kinda amazed at my naivety and that I'd got into this ridiculous hitchhiking situation. He pointed out where the artist Christo had built his Valley Curtain, a 400 metre bright orange cloth strung across a valley near Rifle. As we barrelled along the quiet roads I told him my father was a doctor and my brother was also training to be one and that I had been living in France for a year. One of the things that tickled him pink was that I was reading A La Recherche du Temps Perdu by Marcel Proust in French. I assured him I was doing so  merely because it was a course book for my next year's study, for a French degree at the University of Stirling, didn't want to appear too high falutin.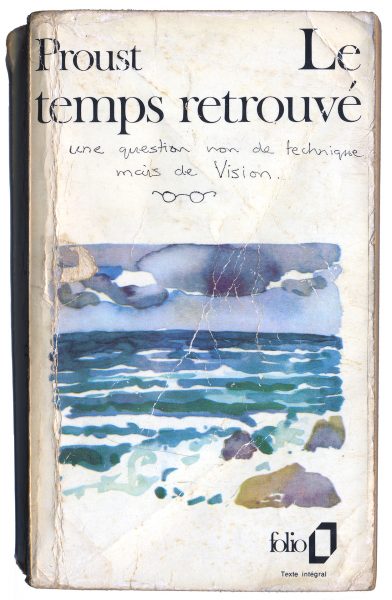 We came down off a high bluff and there I saw Salt Lake City laid out before me like some biblical nirvana, skyscrapers springing out of a flat plain like a sci-fi city from the future. Given that this was the home of the Mormons, I had been expecting some down home cowboy ranch city to appear, forgetting that The Church of Jesus Christ of Latter-day Saints only went to Utah in 1847. The city was pristine with spacious boulevards, the spires reached heavenward and there was hardly a black face to be seen. We didn't stop, no coffee shops. Past the city lay the Bonneville Salt Flats, Interstate 80 cuts straight through this primeval landscape, and I was imagining Donald Campbell in Bluebird hurtling past us. He was a British hero who, like his father, had held both the land and water speed records. Unbeknownst to me at the time Bluebird actually crashed at Bonneville and the land record of 403 mph was set in Australia. Still, as a child I had the Corgi model of Bluebird, so knew exactly what it looked like. It was getting hotter and the little VW had no air con, so we stopped at a gas station and at Sam's suggestion I had my first taste of Root Beer, refreshing but a bit odd. This will be where I took my photo of Sam at Sav'n Sams, couldn't be more appropriate. Having crossed Utah, Sam had a tent with him, so we camped in Nevada at a proper camping site – with facilities. He was doing me a bigger favour than I realised at the time, since hitching, as in holding your thumb out, is illegal in Utah and Nevada, though the law is not always enforced. Meanwhile I read my Proust until the lights went out.