Last day in San Francisco, I have made my decision to head North, having seen all San Francisco has to offer. I had filled my time well, as Proust says an hour is not just an hour: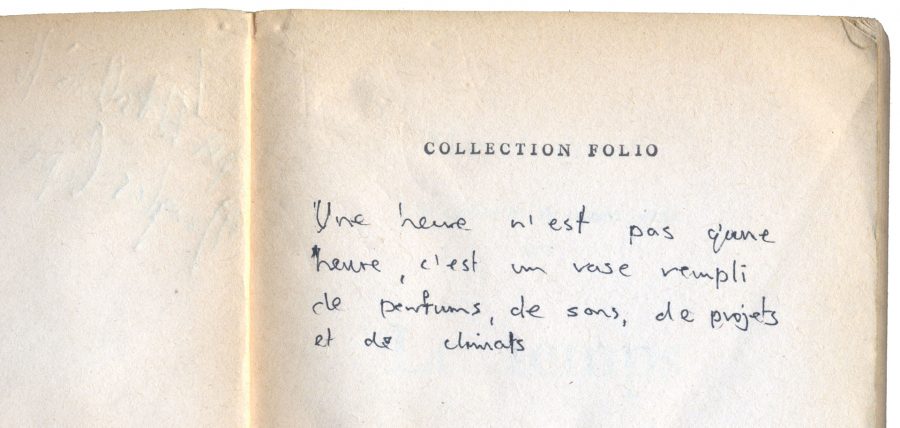 I sorted out the rucksack with a few camping supplies, such as string. It appears this is when I bought the Hagstrom map of the United States (which is on the front page). Before then I had been travelling blind, just heading to a city, which may explain some of the route errors I have mentioned. I had used local maps when staying in LA and SF, but now I was heading out to unknown territory and needed a proper map. I was heading north, but had no precise plan in mind, except to get back to New York before the 30th of August. On the map are several underlined National Parks like Crater Lake and Lassen Volcanic National Park that I was intending to visit on my northern route.
Due to their work commitments I went out with Dave and Doug in the the early afternoon for a goodbye meal. To fortify myself for the forthcoming hitching I ordered the biggest and spiciest meal on offer at the Thai restaurant, and only succeeded in burning my mouth. Never ask in a restaurant for their hottest meal, it is simply setting a challenge which you cannot win.

About the only thing I hadn't done was catch a cable car so I hopped onto one at Powell and Market. Leaning out the back of the car as it trundled up Powell Street, then wheezingly negotiated the turns and hills of San Francisco, was a heartwarming experience to close my visit. A light wind ruffled my hair and as I contentedly looked out over the Bay from Nob Hill, dusk fell.
Maybe it was too pleasant, since I stayed on the cable car too long and then proceeded to get lost. I was on my way to the Keystone Korner in Vallejo Street, which like many American streets is several miles long. After walking in the wrong direction, darkness began to fall and travelling light with no map, I had to ask for directions. Few people knew where the Korner was (they said it was in Berkeley) and I found myself getting sweaty, walking quickly down a quiet dark suburban street, thinking it can't be here. Eventually I found a doorway, but the lights were off, could this really be San Francisco's most famous jazz club? It seemed to be closed, but I knocked on the door and was silently let straight into the venue for free, to find the concert was in full swing. There was an hour of blissful, contemplative music.
It was like sitting in an ashram, surrounded by mandalas, the musicians sitting on an eastern kilim carpet. Only half full, there was a hushed and respectful reverence to hear John Handy and Ali Akbar Khan play tracks from their recent album Karuna Supreme. This was world music of the highest order before the term became popular in the 80s, beautifully blending Indian music and jazz. John Handy was a bop alto saxophonist who played with Charles Mingus and later recorded the funky R&B hit Hard Work. At this concert he played neither of these styles, his lyricism more akin to Jan Garbarek or Paul Desmond. Ali Akbar Khan was a classical master of the sarod (a fretless lute with 25 strings) who had played with his brother-in-law Ravi Shankar at the epochal 1971 Concert for Bangla Desh in Madison Square Garden. Accompanying them was percussion master Zakir Hussain on tabla, who shortly after became a band leader himself and recorded over 20 albums. The blending of styles and natural improvisatory qualities of the musicians led to a plangent and lyrical holy music, timeless in its purity, sarod echoing sax, always moving on. It was a golden moment of inspiration which sustained me on my further travels.