This was a strange day, I could have been anywhere, most of it was spent inside. Having consumed the Village Voice magazine, I could only find movies to go and see. I set off for The Carnegie Hall Cinema just round the corner, which was now a gay arthouse cinema with an interesting programme. I went to see a Jean Genet triple bill of Un chant d'amour, Mademoiselle and The Balcony. I had read The Thief's Journal and the directness and honesty of his tone had struck me, never had I read anything so genuinely amoral. The only film I remember is Un chant d'amour, directed by Genet himself and filmed by Jean Cocteau in 1950. It is a poetic, slow, short, silent monochrome movie about 2 male lovers in prison and their guard. It had long been banned as pornography and was first shown legally in Denmark in 1972. This disturbing romantic fantasy has spread its tentacles into many areas, and its influence can be clearly seen in the work of David Lynch, Todd Haynes, Derek Jarman, Michael Powell and Alfred Hitchcock, while its outlaw homo-eroticism seems remarkably contemporary. Every scene was memorable, a true classic.
The weather was miserable, but for some reason I decided to visit Coney Island. I was aware that the original Luna Park no longer existed and that the rest of the amusements were in a state of dilapidation, but The Cyclone was still standing apparently. I then proceeded to get lost on the subway system, taking the wrong train which made its way much slower than expected. The whole system was dirty, seats and even windows were broken, with graffiti everywhere. There was a high level of implied threat, people ignored each other, even evaded each other, everyone was suspect. As we got further away from Manhattan my anomie increased, Brooklyn wasn't for me, at this rate it would be dark by the time I got to Coney Island so I turned back.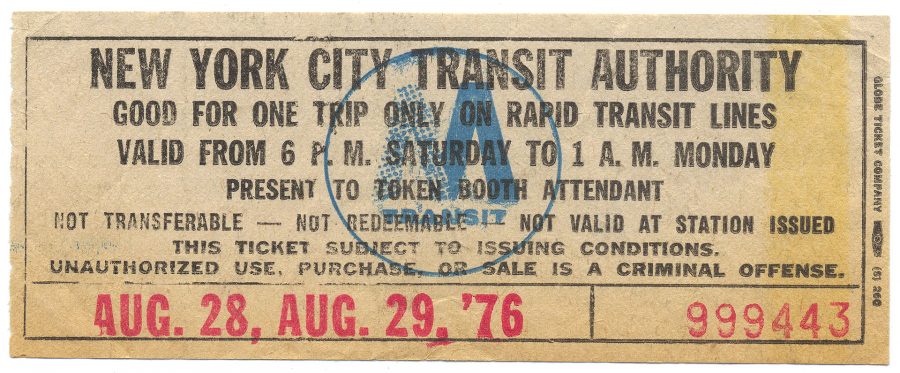 Back in the now familiar Greenwich Village I bumbled around, I had lost my mojo, I had no destination. For the protection and the comfort I went to another cinema to see Face to Face by Ingmar Bergman. I surmised maybe you could live in a cinema, hiding in the toilet between shows. Despite being a searingly miserable movie about a nervous breakdown, the central performance by Liv Ullman was electrifying and greatly improved my feelings about the human condition, as well as my own dissociative state. I determined to make more of my stay in New York, hiding in cinemas could be done anywhere.