Finally I could budget properly, I had paid for my accommodation so all I needed was the bus fare out to the airport in a few days' time. Money was still tight, but I could afford some gigs, presents and records if I had one McDonald's Big Mac a day. Never had any coffees, too much of a luxury. Headed down to Washington Square in Greenwich Village, the bohemian centre of Manhattan. On this overcast day there were few bohemians about, just a squirrel under a tree.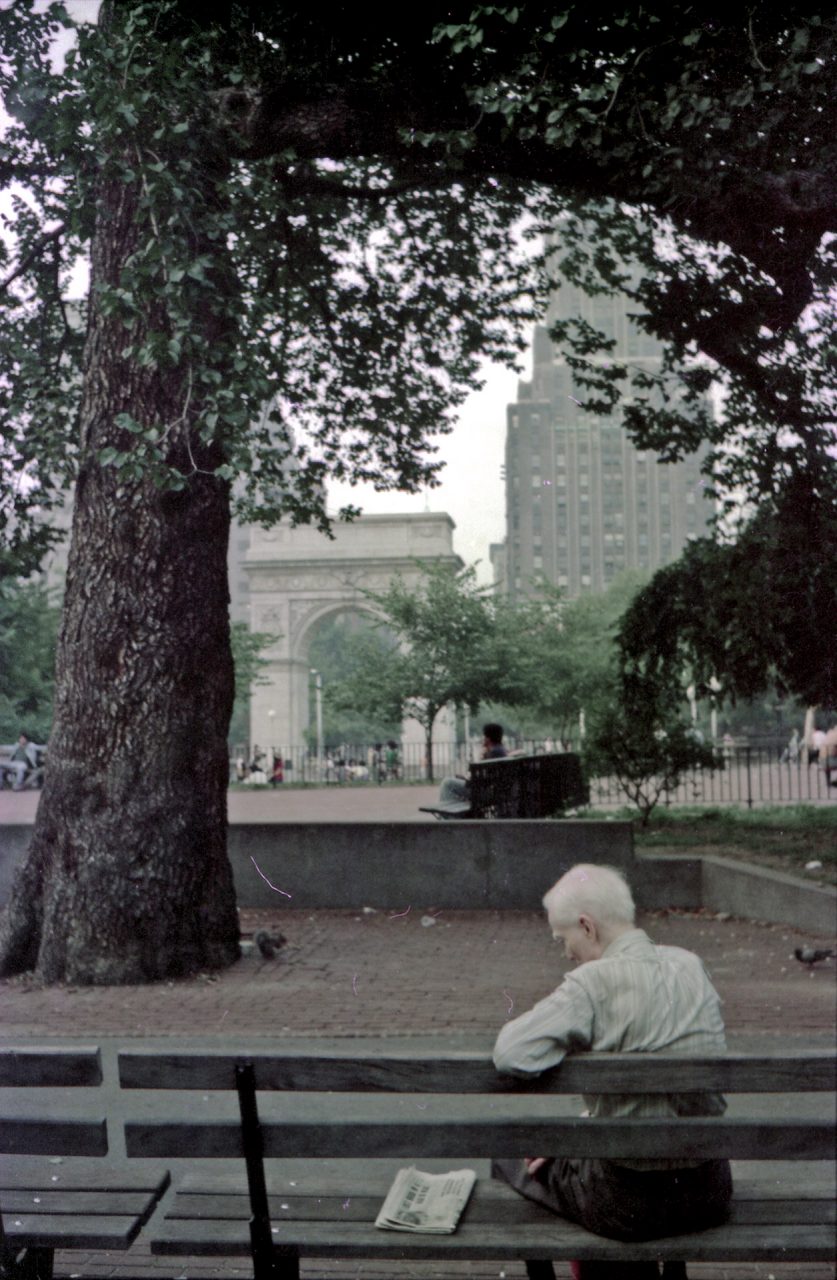 Visited some local art galleries and record shops and discovered the wonder of the cut-out, which are discounted records with a hole punched through the sleeve or a small triangle lopped off the corner. The artist received zero income from these overstocked "promotional" items. After rifling through many bargain bins I bought several records, the most memorable being Caught Up by Millie Jackson for 99 cents, which I still treasure. There were record shops like Free Being in nearly every street, all gone now.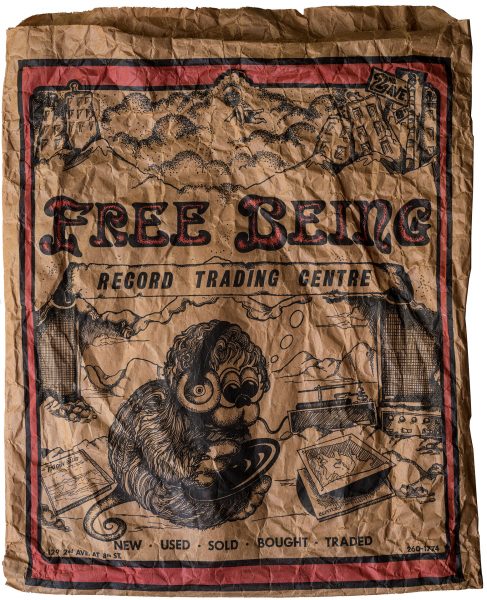 I also found Gerde's Folk City, where Bob Dylan had been discovered in 1961 supporting John Lee Hooker, and had an awful photo taken in front of the venue.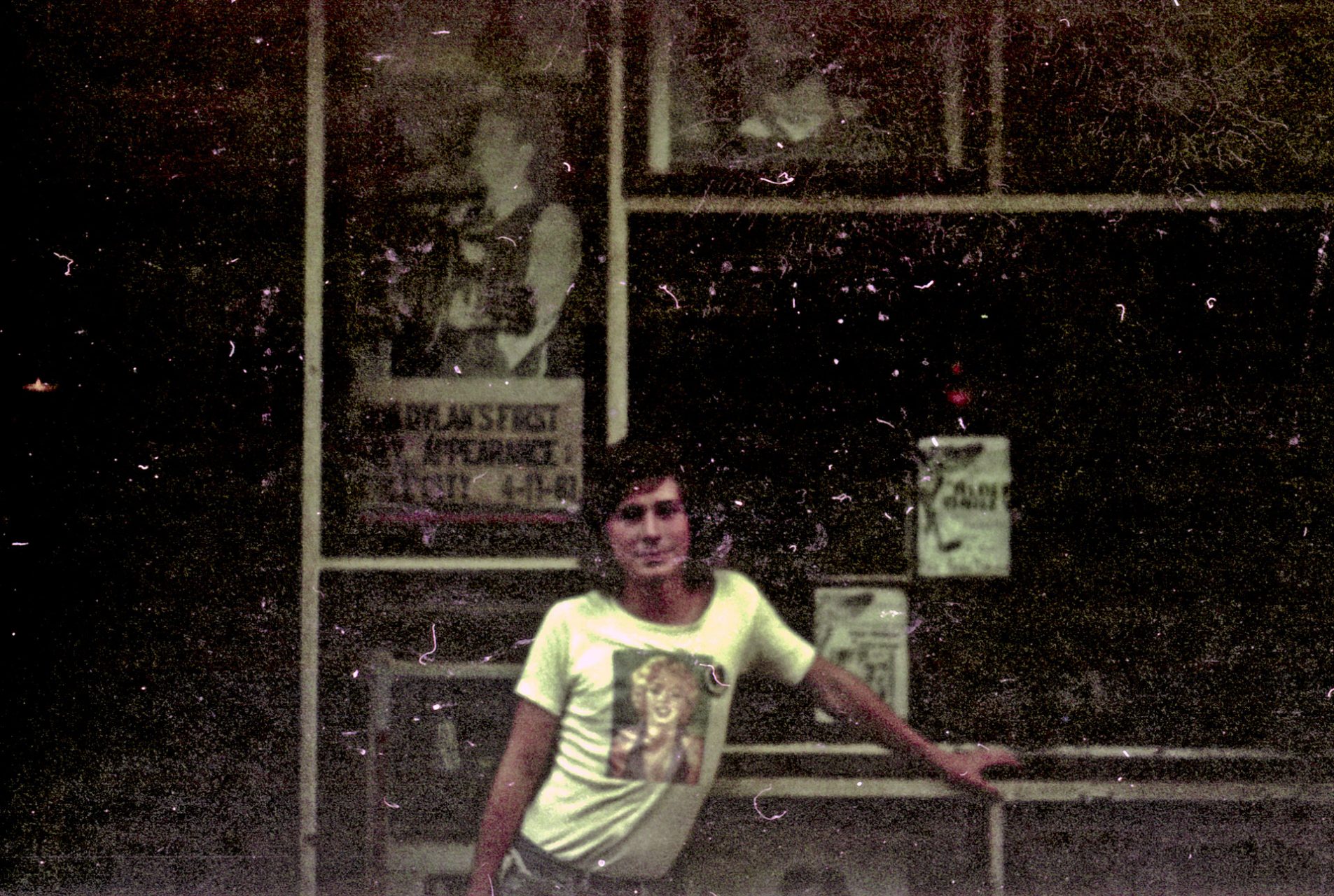 That evening I was due to see Roger McGuinn and his new band Thunderbyrd at The Bottom Line, which was nearby. Playing a flowing 12-string guitar he had been the lynchpin in The Byrds, who had helped popularise the songs of Bob Dylan in '65, as well as starting country rock in '68 with Sweetheart of the Rodeo. Had a bit of trouble finding the venue because the grid pattern streets suddenly become strange triangles around Cooper Square. As a club The Bottom Line was smarter than most rock venues, with a proper canopy outside and plush inside. We were all seated at tables and there was waitress service, no smoking allowed. It started off like a country hoe-down with Byron Berline on violin, this would be as far South as I would get. A few beers in and Roger McGuinn appears and starts off in good old country rock vein, but he's a performer and a showman, he ups the tempo and drops in several classic 60s songs by The Byrds, ending with rousing renditions of So You Want To Be A Rock 'N' Roll Star and Eight Miles High. It is a satisfying show, you can see him working hard, but it already feels locked in aspic.