Awoke to receive my pointless change of flight home details, but it did make feel that I was sorting things out and must hit the road again soon. As it could be my last chance I set out to walk across the Golden Gate Bridge, which had been an ambition I had first arrived. The mile long bridge was finished in 1937 and until 1964 was the longest suspension bridge in the world. Due to its unique location and art deco ornamentation, it is certainly one of the most beautiful. However finding the way to the pedestrian walkway, only open on the eastern side, proved rather taxing and I had to walk a long way round due to an uncrossable Highway 101. By the time I got there the fog had rolled in over the Bay, cutting down the view over to San Francisco. As I crossed I mused on the suicide-hotline phones rather than the foggy view, the bridge is 75 metres above the water and for 98% of jumpers the fall is deadly. There was no temptation for me, I was just walking. And as I walked the fog magically began to lift so that by the time I reached the Marin Headlands, quite some way out on the west side, the rolling clouds were far in the distance and the sky was azure blue again. I'm looking well in that photograph…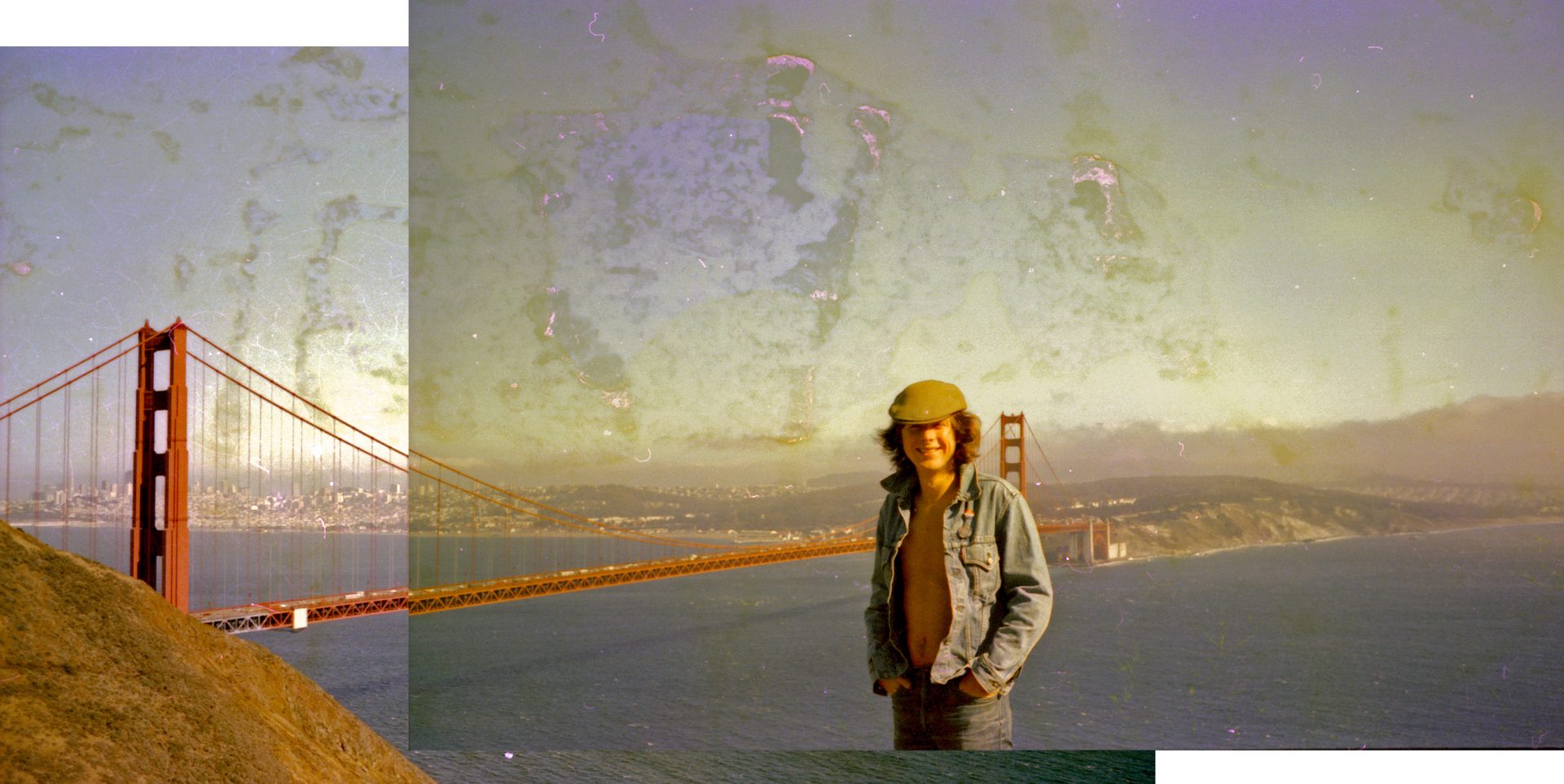 A bit tired after all the walking I hitched a lift back to downtown San Francisco and in the spirit of my itchy feet went into a camping shop. A whole panoply of wonderful new lightweight nylon tents appeared before me, gone were the heavy canvas behemoths of yore. When I found my one man tent it was the first I had ever seen, it was tiny and rolled up into a little sausage which would easily fit in my backpack. In one fell swoop my anxieties were quelled, with this mini tent I didn't need to worry about paying for accommodation, I could strike out for Canada and go camping.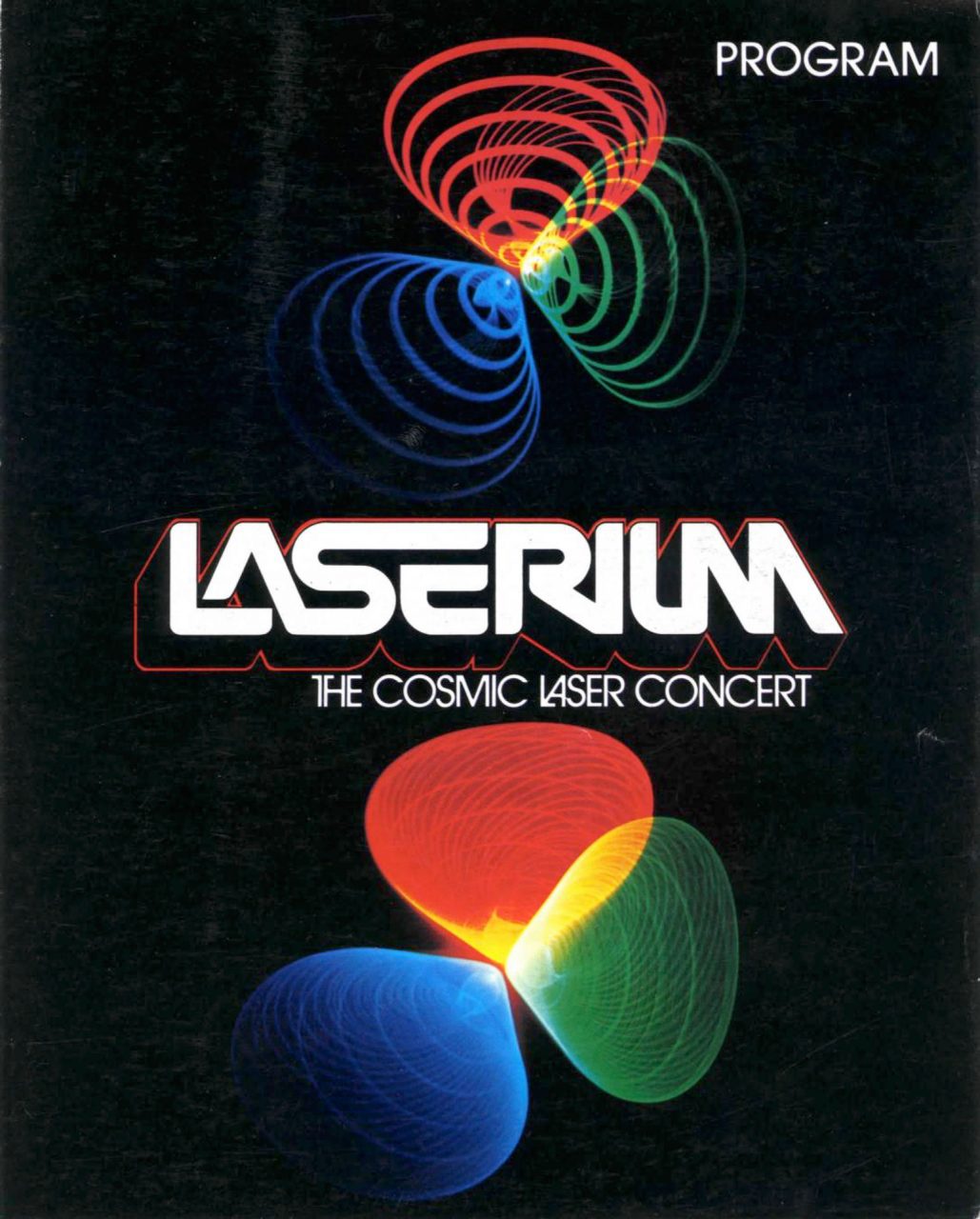 My next experience was the Laserium at the Morrison Planetarium in Golden Gate Park. This show could have been made for me, loud rock music and an amazing laser light show projected onto a 360º dome. In fact it was made for a lot of people and by 1976 was already franchised out to another 6 American cities, with many more to come. For me that was the problem, it was already too popular, using dated prog-rock anthems by Emerson, Lake and Palmer, The Blue Danube as already seen in Kubrik's classic 2001, and a tiny excerpt from Echoes by Pink Floyd. I would have much preferred the whole 23 minute version of Echoes which could take me on a proper journey rather than the jumbled greatest synth hits show I saw, which prioritised effect over style. Naturally some of these unique effects were highly entertaining in a grandiose and novel way, I just felt they could have made it more of an organic experience. I wanted to feel I was floating in space, without someone changing the channel every few minutes.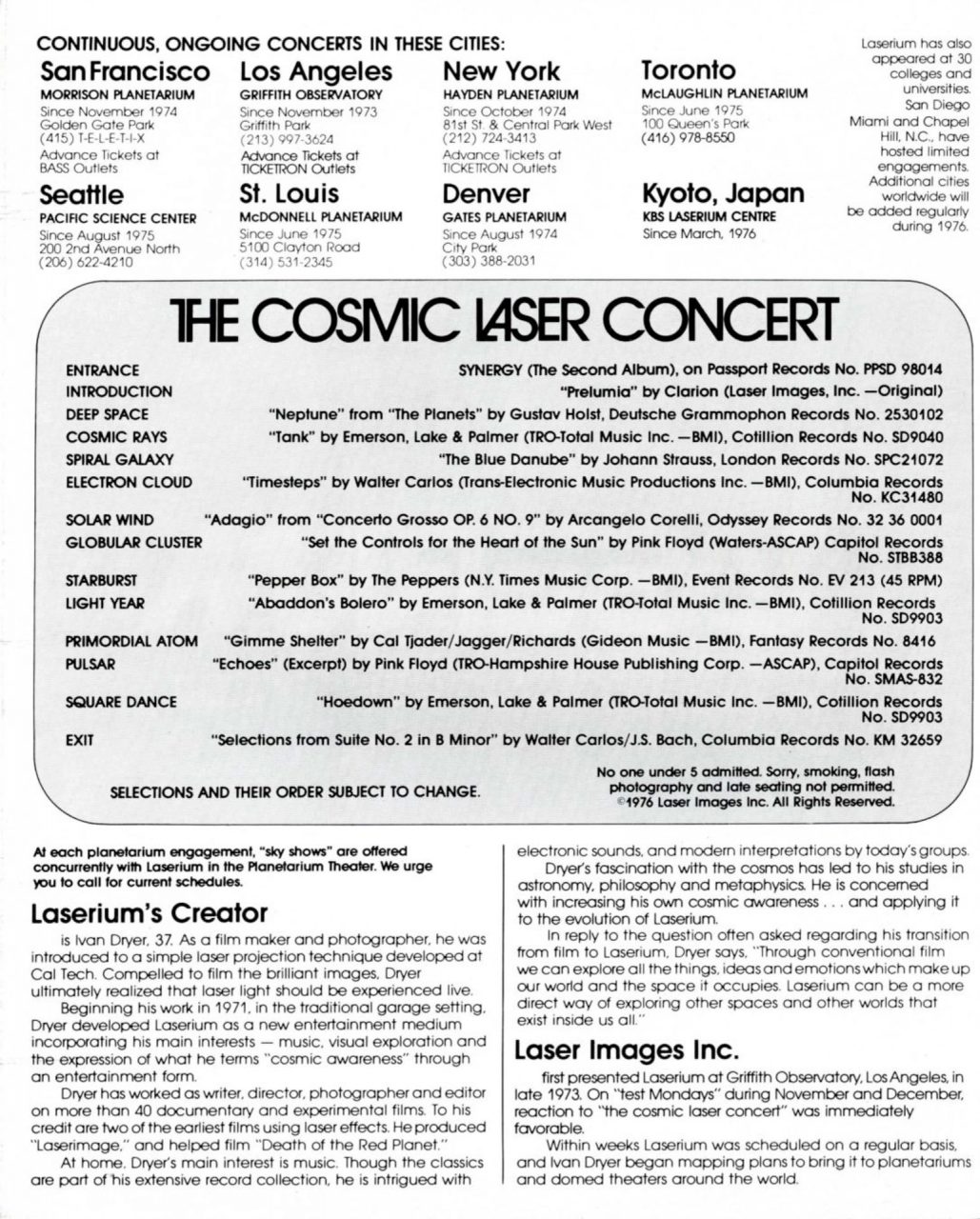 Back to the nearby flat for more viewing and smoking long into the night, entertained by Rod Serling's The Night Gallery which was his follow up to The Outer Limits, and then watching The Happy Hooker. This film is based on the autobiography by Xaviera Hollander, which sold over 20 million copies, and was the 50 Shades of Grey of its day. The story does what it says on the tin, in a raunchy but middle class kind of way. The movie itself is remarkable for being X rated yet with no sex or nudity to speak of, still I'm sure I enjoyed the innuendo.