So this is the day I make it, it all comes true. A small joint is shared to make the miles pass a bit more easily. First there is Reno, a crazy ramshackle city full of seedy hotels, bars and casinos where you can drink 24 hours a day and it looked the part. Then there is the small matter of the California Border, otherwise known as Protection Stations to prevent the ingress of pests and fruit, to be negotiated. We had neither, but they made their point that we were entering a special zone of privilege, without leafhoppers. Across the Sierra Nevada dreams of gold rush beckon, the horizon opens and we speed across the double decker Bay Bridge and straight through town to Fort Point under Golden Gate Bridge. I already love this city.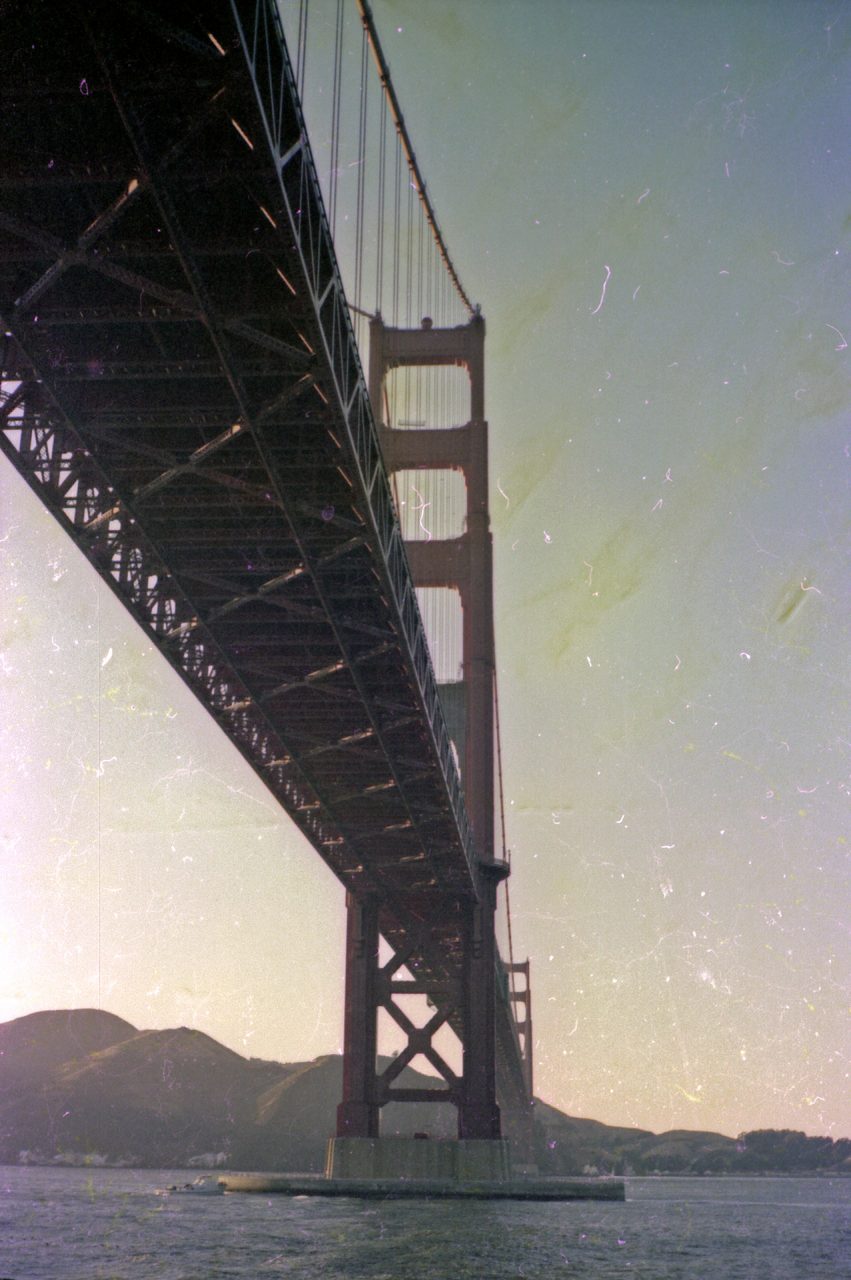 Sam took me to Golden Gate because that's what I said I wanted, he was a generous guy. We picked up his girlfriend and he took me on the tour, first up to the Twin Peaks of San Francisco giving great views over the Bay and you could appreciate the unique location, surrounded by the cool ocean and warm bays. Then right down to Fisherman's Wharf on the bay and Ghirardelli's where I apparently had an ice cream so large I couldn't finish it.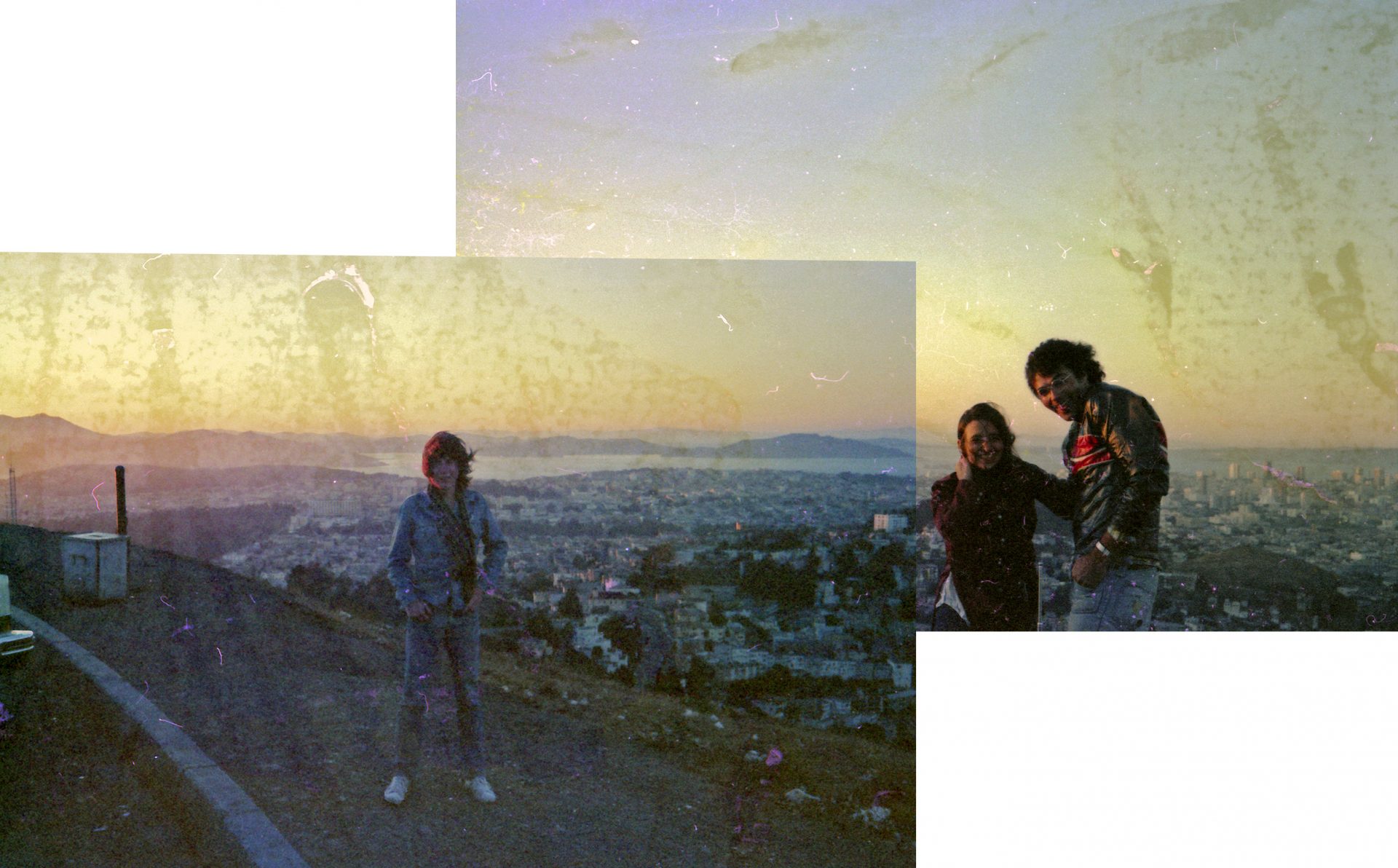 Sam was a great companion and I wish we had kept in touch, but I had other things on my mind. He was very concerned that I was just going to start hitching again, but did give me a lift out to the so called Great Highway by the coast, saying it was on his way.
So I sloped out of San Francisco with the ambition of heading to Santa Barbara down the legendary Highway 1. Didn't get far before darkness and silence closed in, but it was a warm moonlit night, I could hear the ocean lapping. A dark avenue of twisted trees appeared and I wandered up it thinking I was in some private nirvana, hoping there wasn't a big house round the corner. Slept well just listening, I was in another park.
Let the air waves flow
Oh I am sleeping under strange strange skies 
Just another mad mad day on the road 
My dreams are fading down the railway line 
I'm just about a moonlight mile down the road
~ Moonlight Mile by Jagger/Richard
From Washington Bridge Manhattan to Golden Gate San Francisco in 5 days of pure hitchhiking, that is no phones, no signs, no buses, no trains and no map. I hadn't slept for 2 nights, hardly eaten anything until I met Sam and now I felt quite exhilarated, amazed at how easy it had all been. It seemed a pity it had all passed in a blur.