The comedy starts while hitching to LA, with a delightful and helpful older woman trying to seduce me. This is not phrased quite as tactfully in my diary. LA, among other things, is the land of propositions and everyone seems to be on the make in one way or another. This is what happens when most waiters are wannabe actors, which can lead to confusion, but makes for a friendly place. There are more failed seductions to come.
I had made a plan to head to UCLA and their noticeboard, which given there were 30,000 students, was bound to have lots of accommodation and job offers for foreign students. I have yet to find this imaginary noticeboard. I did though arrive in Westwood, just off Wilshire Blvd near UCLA, and yes it seemed very agreeable and full of young people. By now it was getting on in the afternoon and I was getting a bit twitchy about finding somewhere to stay, rough sleeping didn't feel like a good idea in this sprawling city. Summoning up my courage I asked a few people for help, and while we chatted and they tried to discover what the hell I was doing, I did find out the University was basically closed for the summer. Oh dear I'm up the creek again, better look at my useless map and try to find out where I am. As I was doing so a tall, personable young man came up and tried to help me with directions, in fact a few people did. Americans are so helpful, but I didn't know where I was going! Anyway I got into discussion with this young man and told him my situation and to cut a long story short I was soon in his car heading to his nearby house. There were a few words of reassurance uttered, but it still struck me as a bit mental to go off with this unknown man, the warnings of my friends in Santa Barbara ringing in my ears. I'm sure he thought the same thing.
We zoomed along West Sunset Boulevard and turned up a tight and windy tree-lined road, hiding large and luxurious houses with swimming pools, and parked. After a pleasant chat with the family I was shown into a little bedroom and given keys to the house, everyone went to bed early and I wasn't disturbed.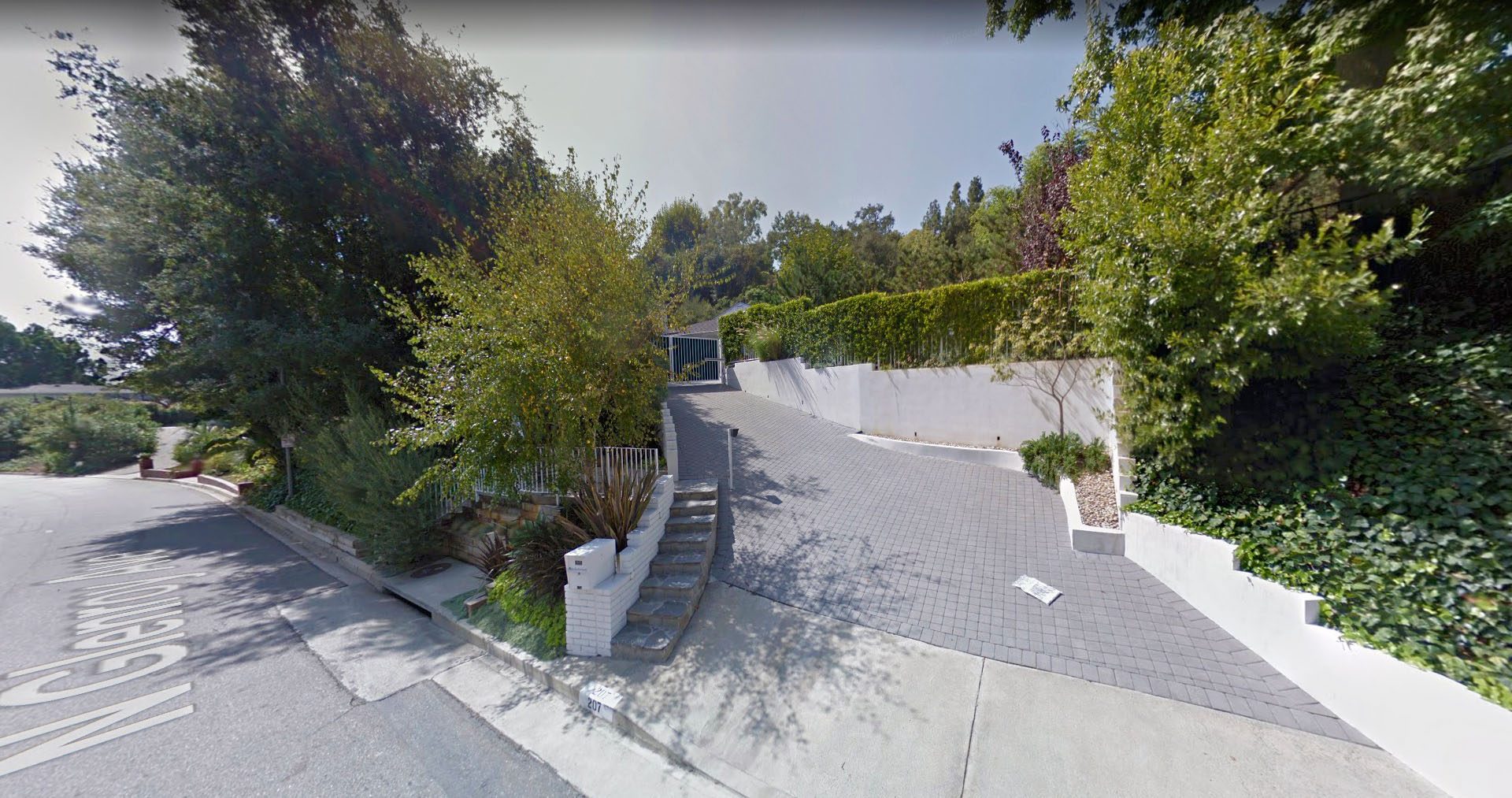 Mr. West as I shall call him was a few years older than me, a budding actor from a Hollywood family. I presumed he was gay, but it was never discussed and the subject never directly arose, which seems quite strange now. He was a splendid host, letting me do my own exploring, as well as showing me round town. His acting career was very important to him, so most of the time he was attending classes, openings and other Hollywood events. He was smart in a sporty preppie way, I was a bit of a hippie let down so we didn't do much socialising in the evening, except some late night chats. Where does trust come from, how did we negotiate that? I have no idea. Maybe we just intrigued each other.