My first port of call after a short walk was Times Square, which no longer intimidated me as it had on my arrival. It was not yet pedestrianised, so it was still the "the crossroads of the world" in the middle of "the great white way". Nevertheless it was a sad place back then, filled with sex shops and peep shows in between the cinemas and a gathering place for freaks both benign and benighted. I note the words 25ç in the diary, so I probably went into a peep show. I think I saw fifty seconds of a porno movie through a little letterbox, there were no real naked women as promised, but I was probably a bit early. The cinemas had Deep Throat and The Devil in Miss Jones on heavy rotation. These are two of the leaflets I was offered, of the type that would later fill up our phone boxes. $10 seemed very reasonable, wondered how much the legit theatre cost, and where it had gone.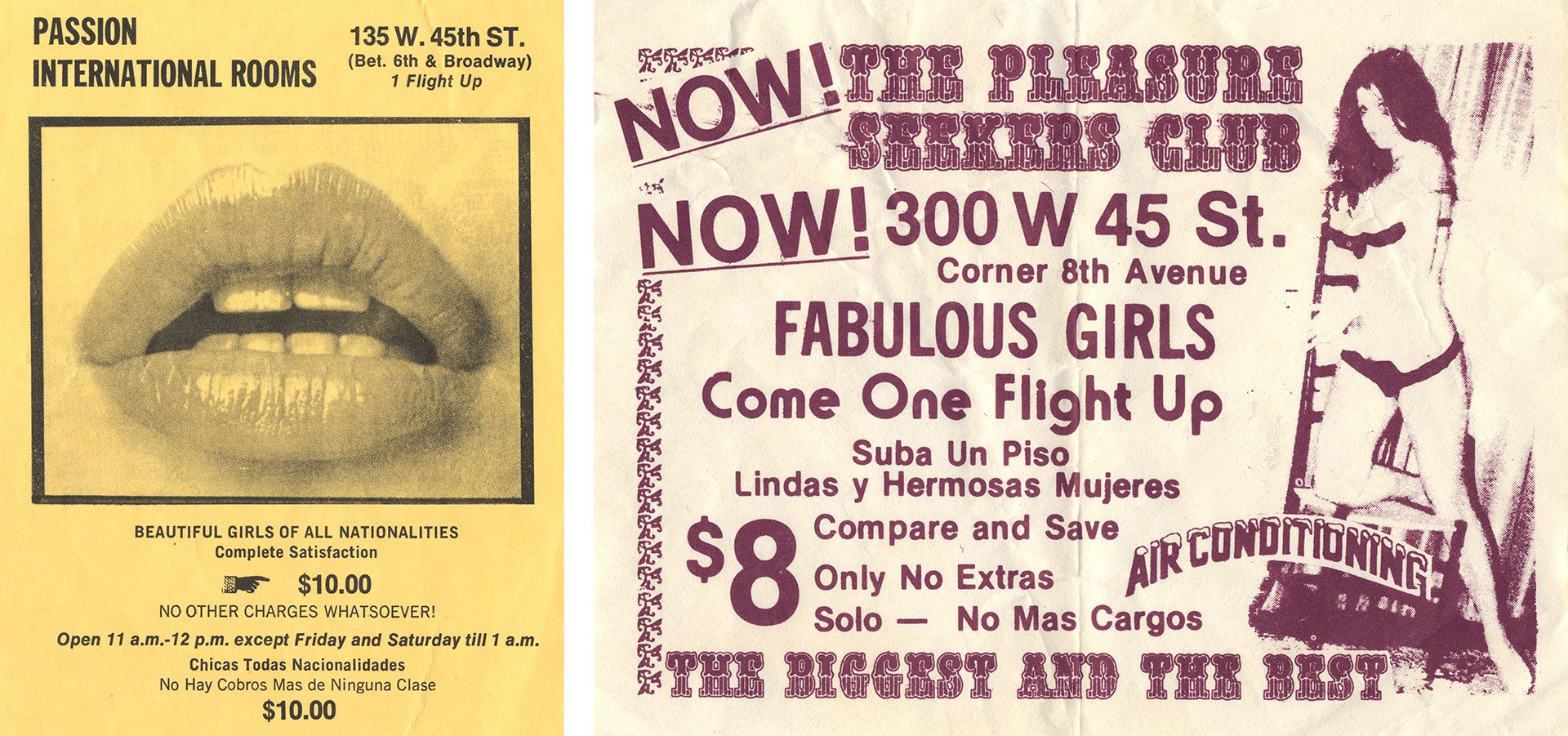 Up to MoMA, The Museum of Modern Art, passing by Radio City Music Hall, to West 53rd Street. Now if you want the western canon of modern art, this is it, nearly every work is a masterpiece and everything is here. You feel quite spoilt, wondering which way to look, where to pass your time when there are so many demands.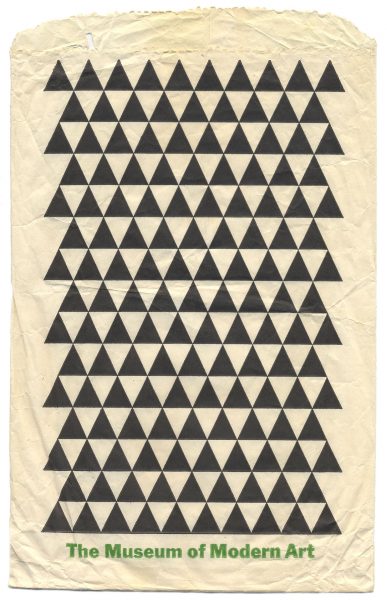 The biggest impact was made by Picasso's Guernica, a monochrome anti-war mural painted in 1937, in protest against the carpet bombing of this small Basque town. It was huge, over seven metres wide, I had only seen magazine size prints. It seemed so much more visceral when spread out in front of you, too big to take it all in, it is one hellish room. As large as a stage, but no need for a performance, the painting itself plays out the action, still resonating down the decades. The painting was in this gallery at the request of Picasso himself, awaiting a democratic government in Spain, and was finally returned there in 1981.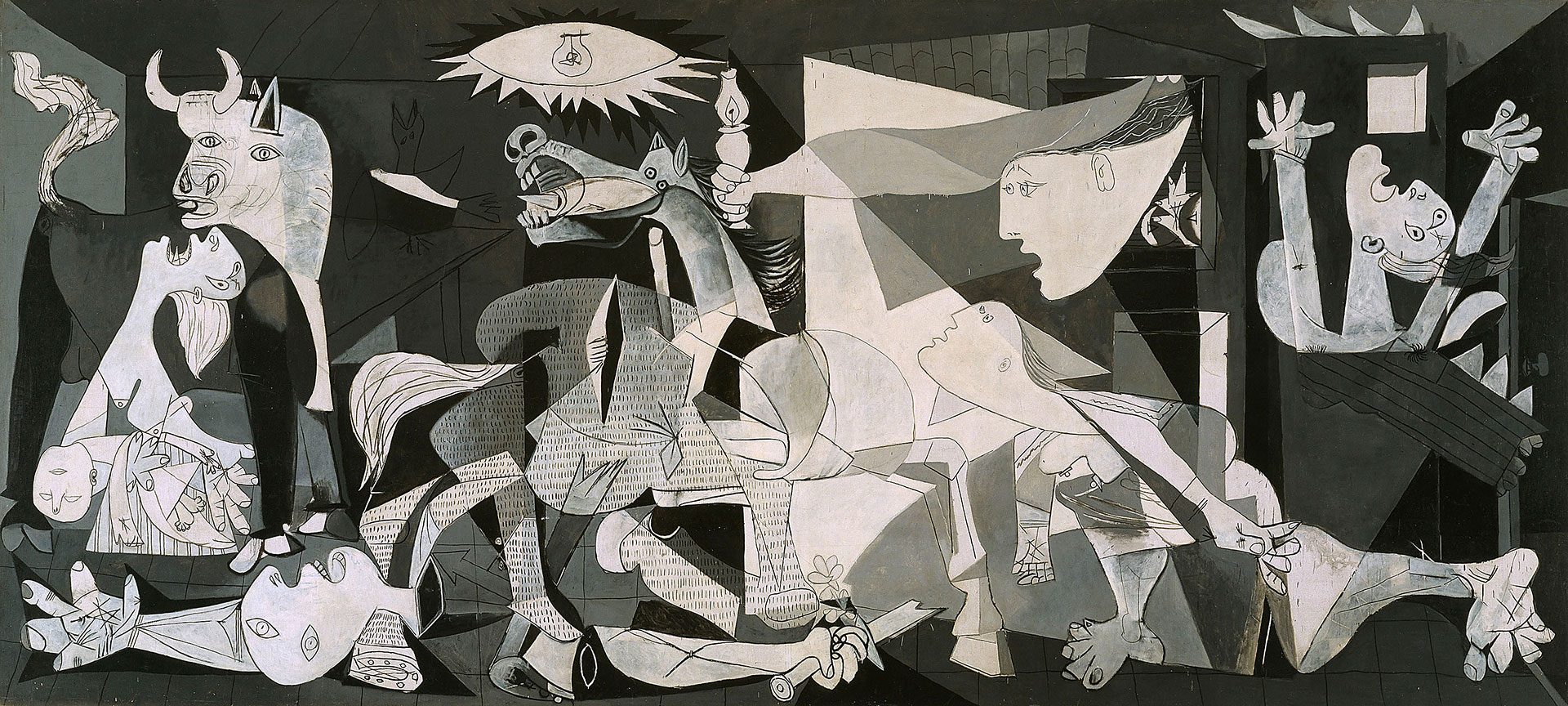 On a more relaxing note were some of Claude Monet's large scale Water-Lilies canvases, painted around 1920. Reflections of Clouds on the Water-Lily Pond is a triptych over twelve metres wide, illustrating just a patch of pond, but with a strong perspective pulling you into the diaphanous textures. The semi-abstract nature left you floating over a continent, his own pond at Giverny or a spreading mould culture in a petri dish. The visions were all amorphous, asking you to slowly surrender and meet his vision of tranquillity.
Guess I caught the subway down to Greenwich Village, the buses were still confusing, but I thought I could understand subway systems. I was on my way to the Village Gate on Bleeker Street for a jazz benefit concert headlined by Larry Coryell. I however was going to see Dave Liebman, a tenor saxophonist who had just made a great album on the ECM label called Drum Ode. Unlike most ECM albums this was a tour de force of funky drumming and electric piano topped by Dave's ecstatic sax – he had just been playing for Miles Davis after all. The album opens with the following spoken declaration:
Drums and Drummers
For Me
They've been a moving force and inspiration
A reason to live
And celebrate life through playing music
Thanks to the men who play the drums
This music
Is dedicated to you
~ Goli Dance from Drum Ode, ECM Records 1975
These incantatory words have followed me round ever since, but I didn't get to hear them that night, this was a crazy gig full of jazz superstars at a venue where dozens of live albums had been recorded by such luminaries as Thelonious Monk and Nina Simone. I got there early and squeezed into a little table right down the front. Because it was a benefit the line-ups were experimental, equipment was still being shifted about. I sat down in the shadow of the large acoustic double bass of Eddie Gomez. There was none of the fluidity of a normal concert, but I did get to hear an amazing range of jazz musicians up close, including the legendary pianist Bill Evans, who arrived late but played great with his trio. Both Larry Coryell and Jeremy Steig impressed me, though I didn't know their music very well. Dave Liebman's pianist Richie Beirach was rather blocky and florid for me, while Dave was sensitive and powerful, but I missed the drummers. After 38 years of music the Village Gate closed in 1994.