Had a good cleanup and shave at Godfrey's place out in Kanata and then presented myself at the SAW Gallery again. I had met Arthur II (aka Arthur Roman Numeral Two) in Essaouira, Morocco and we had shared lodgings, as well as seeing The Exorcist at the local flea pit together. He had taken great pleasure in showing me his passport which, after some fuss, had been issued with his unlikely name. This time he was at the gallery and he welcomed me warmly, hiding his surprise behind his busy manner. Arthur II is a an artist, he co-founded the SAW Gallery and had an exhibition there in 1974.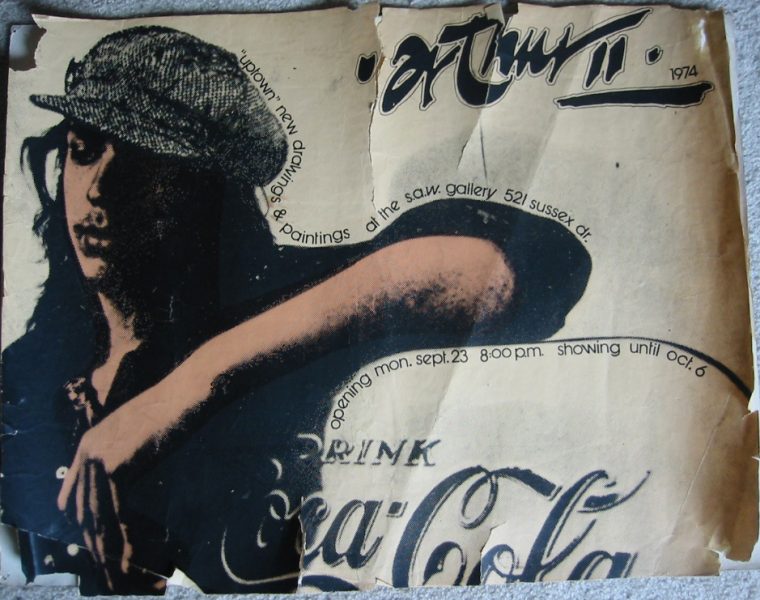 After a quick look round the gallery we headed off to the pub, the Chateau Lafayette (aka The Laff) just round the corner. It looked like the archetypal cheap bar, but was in fact Ottawa's oldest tavern dating back to 1849 and still going strong today. The current landlord describes it in the 70s "We used to be that bar, where'd you'd come, drink your face off, and fight each other". I was used to that kind of bar from Glasgow, so felt right at home. After a catch-up I was introduced by Arthur to some of his actor friends (he seemed to know everybody) and proceeded to get drunk at lunchtime, something I usually avoid. I tried out the local beers, Labatt Blue and Molson Canadian, which were certainly better than rice-water Budweiser, but still fizzy lagers and lacking in flavour. I told my Canadian friends how much better the beer was than in the USA, which they appreciated, and then regaled them with my story of drinking Olympia beer back in California. This beer carries the tagline "It's the Water" right there alongside the waterfall on the tin and never a truer word was said, definitely one of the most tasteless beers ever. To me it was like an anti-beer slogan saying don't buy this beer (it's water), and if you do, only drink it ice cold, just like water. Never had a good American beer on the whole trip, only a refreshing one, but I guess it is hotter there than in Canada.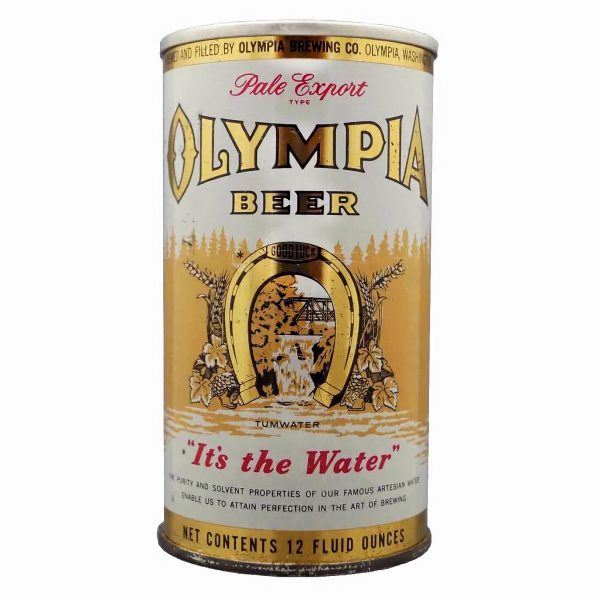 I wobbled my way back to Arthur's house in The Glebe and sobered up with a good meal. I met his family and behaved myself with some effort. After the meal I finally relaxed as we sat round their big kitchen table drinking Red Zinger herbal tea and smoking a few joints. To cap it all one of my favourite rare records, Lotus by Santana, was featured in a documentary on the radio. This was a triple vinyl LP set of a 1973 live concert in Japan, only available on import, but I had bought it cheaply in Andorra. When Carlos' cutting, plangent guitar breaks into the fierce rhythm half way through the eleven minute Every Step of the Way I am with him all that way, his sustained notes like tears, and then we segue straight into their hit Black Magic Woman, cool. By this time Santana were as much a jazz band as a Latin rock group, the tracks lengthen and evolve and they employ a a jazz vocalist, Leon Thomas, who had recently featured on their greatest album, Welcome. Now I was in my element, finally normal people I could trust around me, no more hitching for a few days, New York seemed closer and music I loved was pouring out of the speakers. The back of the journey was broken, but it had required fortitude in the face of adversity.
Content and welcomed, warmed by a glass of whisky, I perused Arthur's huge stack of American art magazines and fell fast asleep.