In the morning I went to the Los Angeles County Museum of Art on Wilshire Boulevard. They had a special exhibition of Katsushika Hokusai (1760–1849) and his woodblock prints of Mount Fuji. I had seen printed images from this series before, but never up close and personal. They were tiny, intricate and delicately coloured, an atmospheric tour de force which swept me away with the modernity of their viewpoint.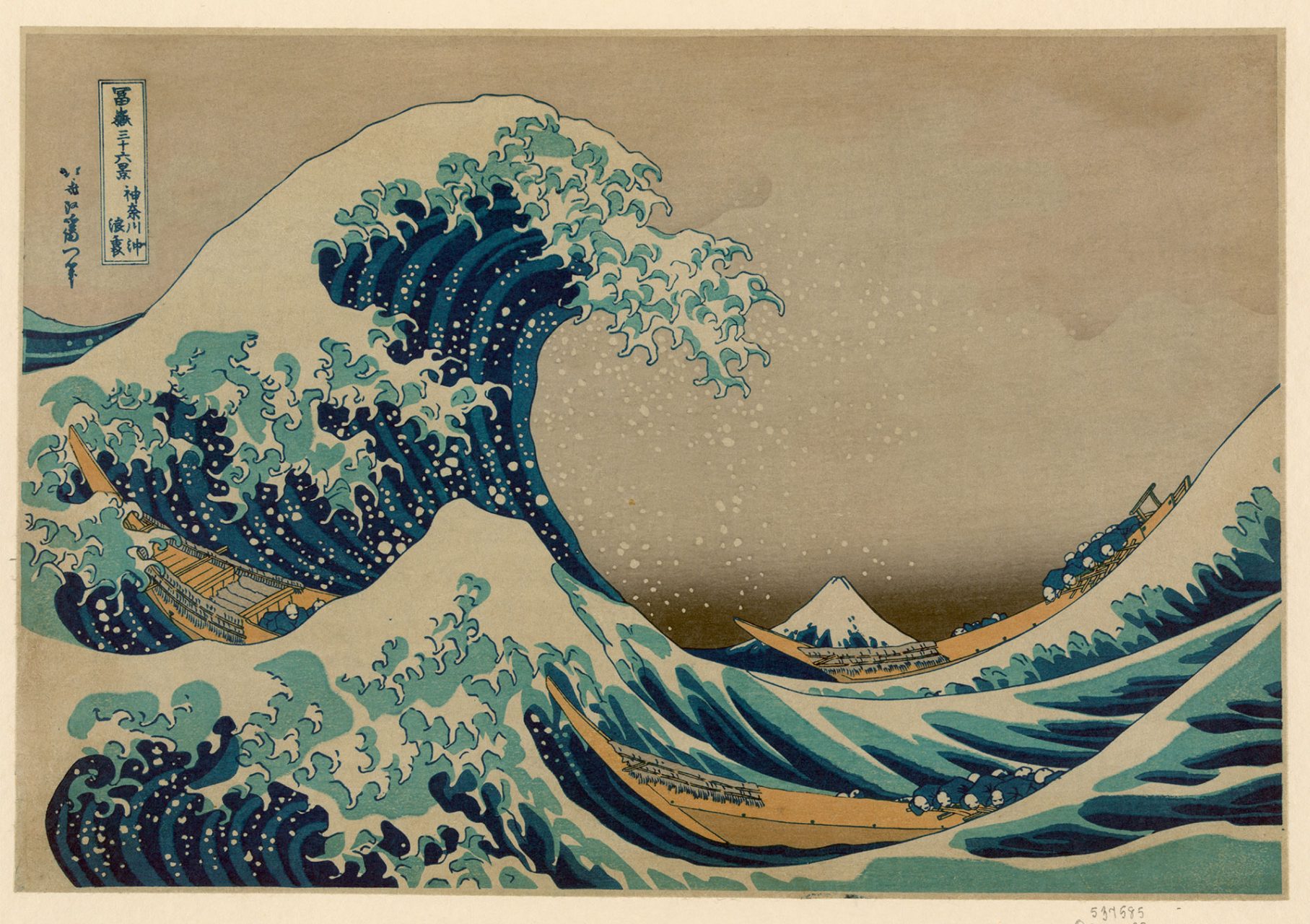 First you just see the great fractal wave, straight out a Japanese manga comic, the huge movement sputtering spray. Nestling in the lee of the wave there are in fact 3 boats, occupants holding on for dear life, already bending to be nearly part of the wave. In the far distance, the only thing not moving, the fulcrum of the picture, is Mount Fuji. Yet Mount Fuji also resembles another wave, a geological wave slower and more distant, the distance only felt because of our knowledge of the scale and reality of Mount Fuji. The play with scale and distance, threat and power, the violent action and the still mountain enthral us. Combining the curtailed colour palette of anime and the modern frozen photographic moment, this is an acknowledged masterpiece. You can stare at this for a long time, and I did.
The gallery also contained a remarkable selection of ancient Southeast Asian Buddhas and a joyful and sinuous Shiva as the Lord of Dance. After all that I didn't bother with the Western Art.
In complete contrast I spent the afternoon in Westwood Village watching The Man Who Fell To Earth. This science fiction film, directed by Nicolas Roeg, stars David Bowie playing an alien, that is basically himself. Naturally I identified closely with landing on a foreign planet and trying to work out what is going on. The fast moving plot line swept me along in a state of wonderment at its ambition, and then sadness took over as the escape dreams of our alien hero were thwarted and he descended into alcoholism. David Bowie is utterly convincing in his first film role, a great and brave piece of casting. Unlike many sci-fi films we don't get bogged down in the tech detail, since the meat of the movie is a psychological examination of corruption and breakdown. Visually there are many key moments, such as the anechoic chamber, the prison hotel cum stage set, the alien reveal and innovative early use of the video wall.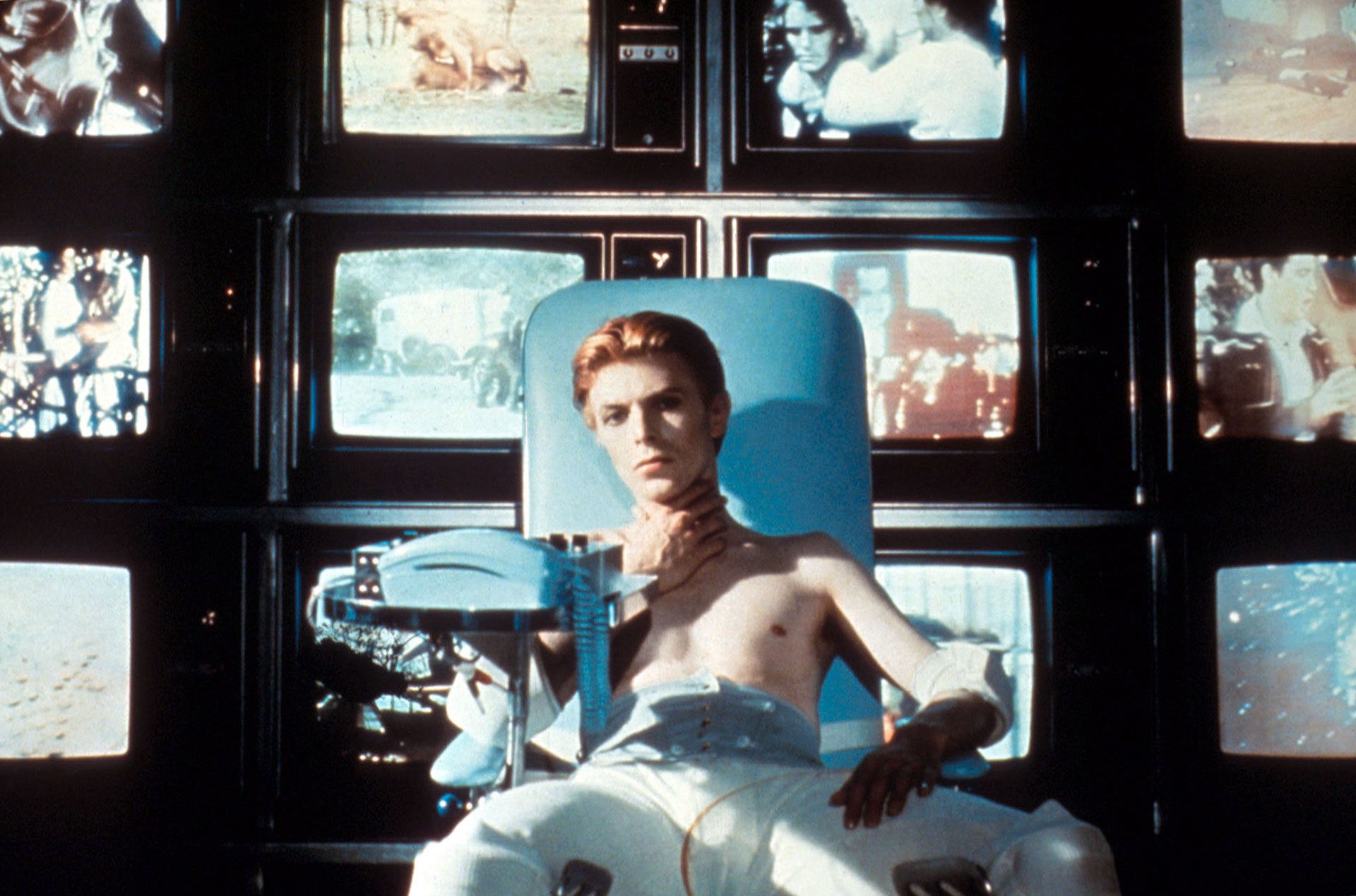 The film ends in LA with the alien regretfully morphing into David Bowie and making a pop album which we never get to hear – or maybe that album was Low. It was an inspiring and apposite movie to see at that moment, and incidentally also contained my favourite piece of instrumental music at that time, Wind Words by Stomu Yamash'ta.
At this point in my journey I felt like spoiling myself and had both a hamburger and an ice cream.