A bumpy ride sitting on an uncomfortable toolbox in the back of a pickup takes me on the final lap up Highway 1 to San Francisco, but I wasn't complaining. Prior to my arrival I had asked Alistair from Santa Barbara if he knew any friends in San Francisco I could stay with. He gave me an address and forewarned them of my potential arrival. Like clockwork I just turned up, introduced myself as a friend of Alistair, and was welcomed in. Well there was little bit of quizzing, but after I assured them that I had taken LSD, I was allowed to sleep on the living room floor. I stayed on that floor for two great weeks in a great city.
The house I was staying in was in an ideal location to explore the city, it was situated on Inner Sunset on a quiet avenue just a few hundred yards from the verdant Golden Gate Park and a mile and a half from Haight Ashbury. To reach downtown SF was a longer walk, but I soon got used to the regular local buses, pretending I was a schoolkid for a cheaper fare. In fact I often didn't pay at all, since there was a trust system based on stamping your ticket. I never got caught, just received a few intimidating looks from the locals if I didn't stamp a ticket, to which I pleaded ignorance. So for now there is very little hitchhiking, since San Francisco is a very contained city and quite simply a delightful place to walk around.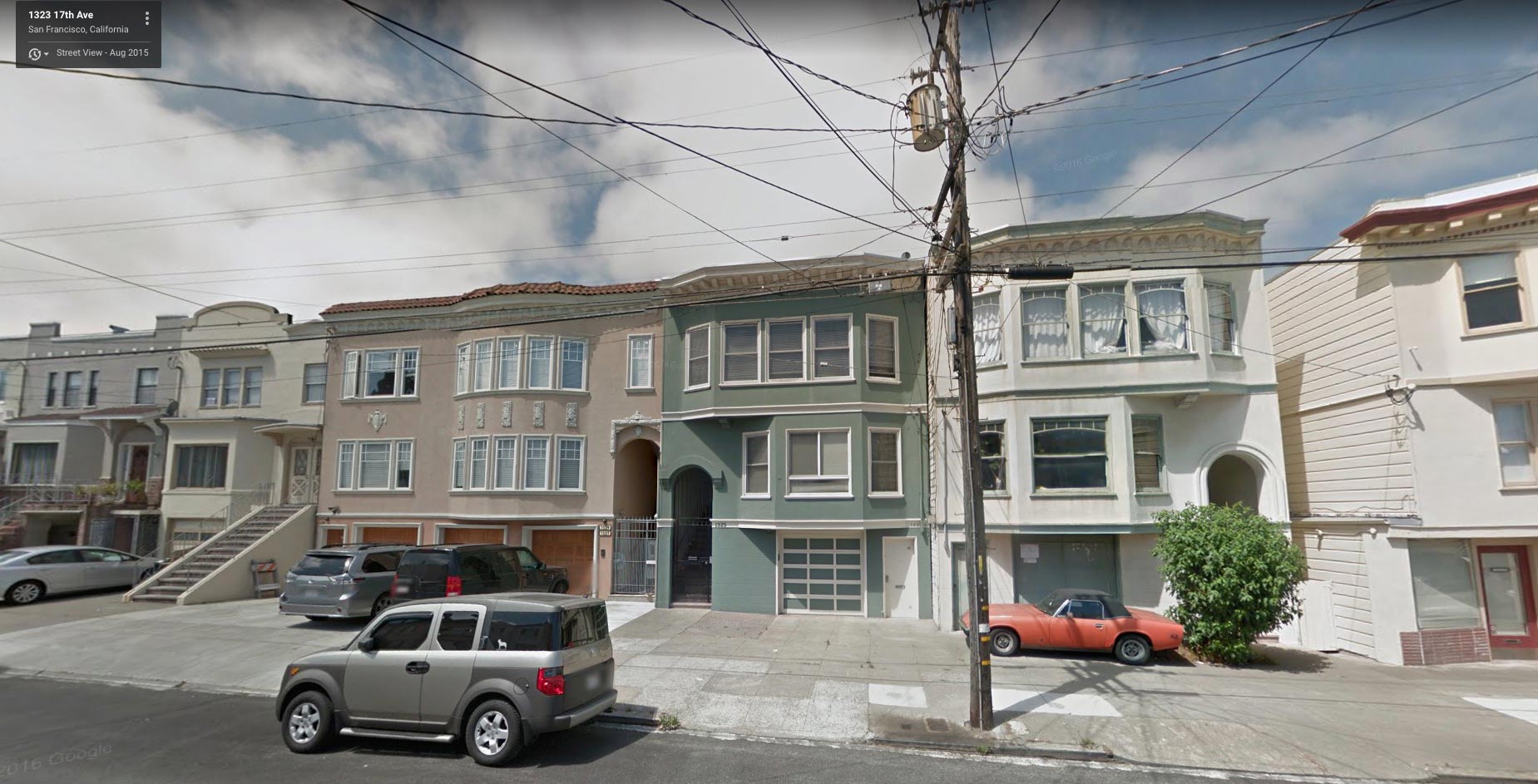 Back at the house there was Dave, my contact, and Doug who was limping due to recently wandering over a cliff. In addition there were girlfriends and other mates always dropping in, it was a friendly, communal atmosphere. Though never actually stated it was clear that Doug had been on an acid trip when he fell off the cliff and so there was a mood of laying off the serious drugs for a while so he could recuperate. The recuperation appeared to involve smoking a lot of dope and this turned out to be a regular occurrence, of which more later. The serious drugs rule did not preclude nitrous oxide, which was regarded as just a bit of fun. So on my first evening I was introduced to whippets, which are the little grey metal canisters used to make whipped cream and contain nitrous oxide. I had first come across N2O at the dentist's in my childhood and vividly remember awaking too soon and finding the dentist's hand in my mouth, and so had tried as hard as I could to bite his fingers off before I knew where I was. Nitrous Oxide is also known as laughing gas and leads to a brief period of hilarious and distorted intoxication, perhaps followed by an unpleasant chemical paranoia. It can be entertaining if you want to feel stupid, funny and dizzy and I remember quite enjoying it that night, although since I didn't really know these people I took it easy, compared with other participants. I have only recently seen this drug craze again, noting the late night gutters of Shoreditch in London covered in the little canisters, while balloons of N2O have been seen at festivals as well. Anyway, as you may well have surmised, there was a lot of drug use at this house in San Francisco.