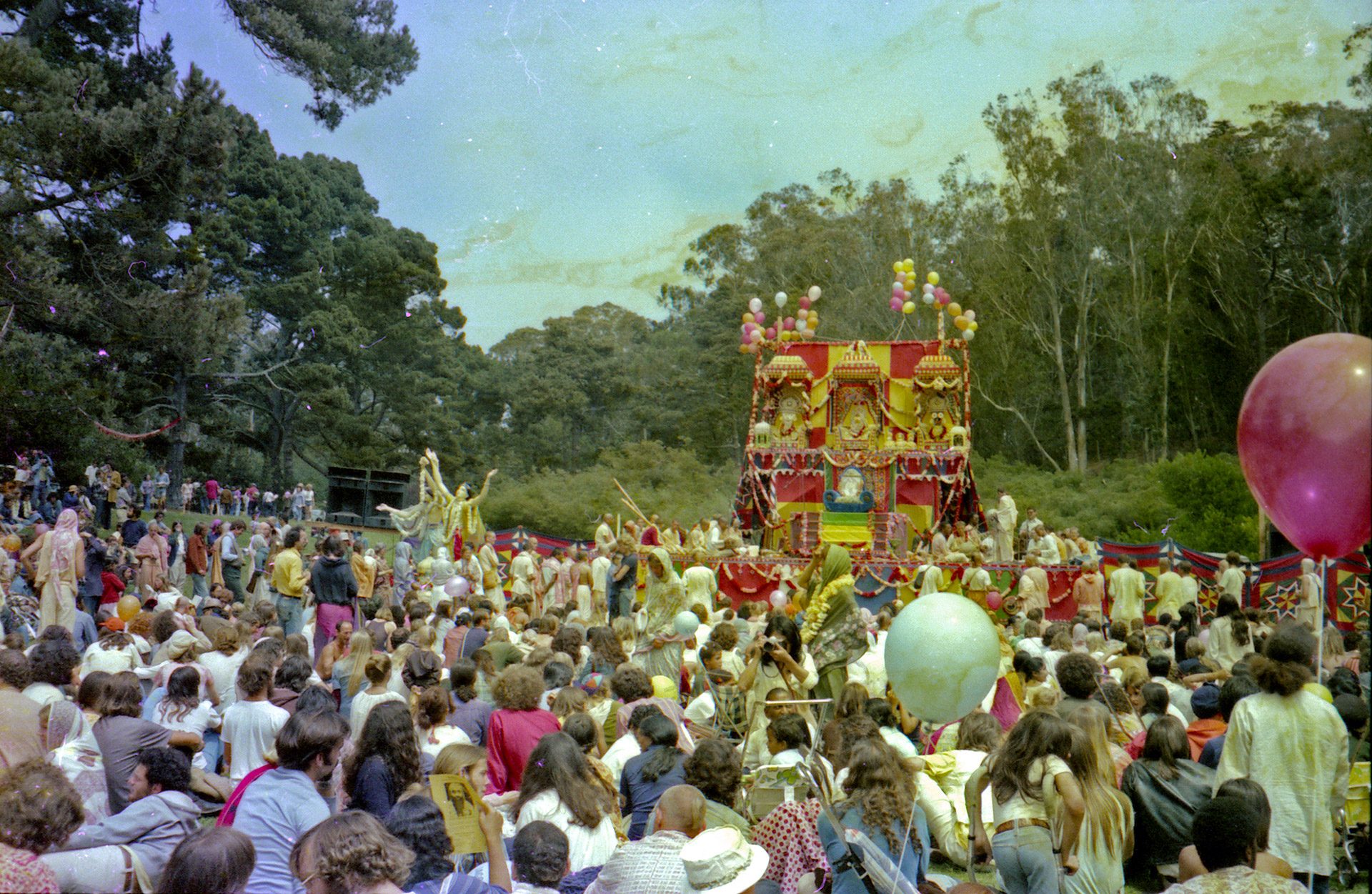 I am off to a Human Be-In, a Love-In at the Panhandle in Golden Gate Park where the Summer of Love started. This all sounds great, but of course it is 1976 not 1966, and now it is a Hare Kṛṣṇa Cart Festival which is not quite the same, to my disappointment. Accompanying and looking after me are the sensible Douglas Wieselman and his girlfriend. The Panhandle is a stretch of green sward three-quarters of a mile long surrounded by trees and gentle slopes in the middle of the park. The festival is more akin to an open air church service than Woodstock, there is some chanting and music followed by speeches or preaching, depending on how you define that. The lack of carts is noticeable, maybe I missed them. We assemble in regimented and well behaved lines and sit cross legged on the grass, there is going to be free food. The crowd seem relaxed and mature, patiently sitting and quietly chatting as we wait a very long time for our chapati to arrive. I might seem to be carping, but I was impressed at the generosity of our Hindu hosts, it is no mean feat to feed a thousand people. As we left we were all given a carnation and there were some buckets for offerings. It had been a meditative moment in all the bustle of San Francisco, good to meet some peaceful and well-meaning people.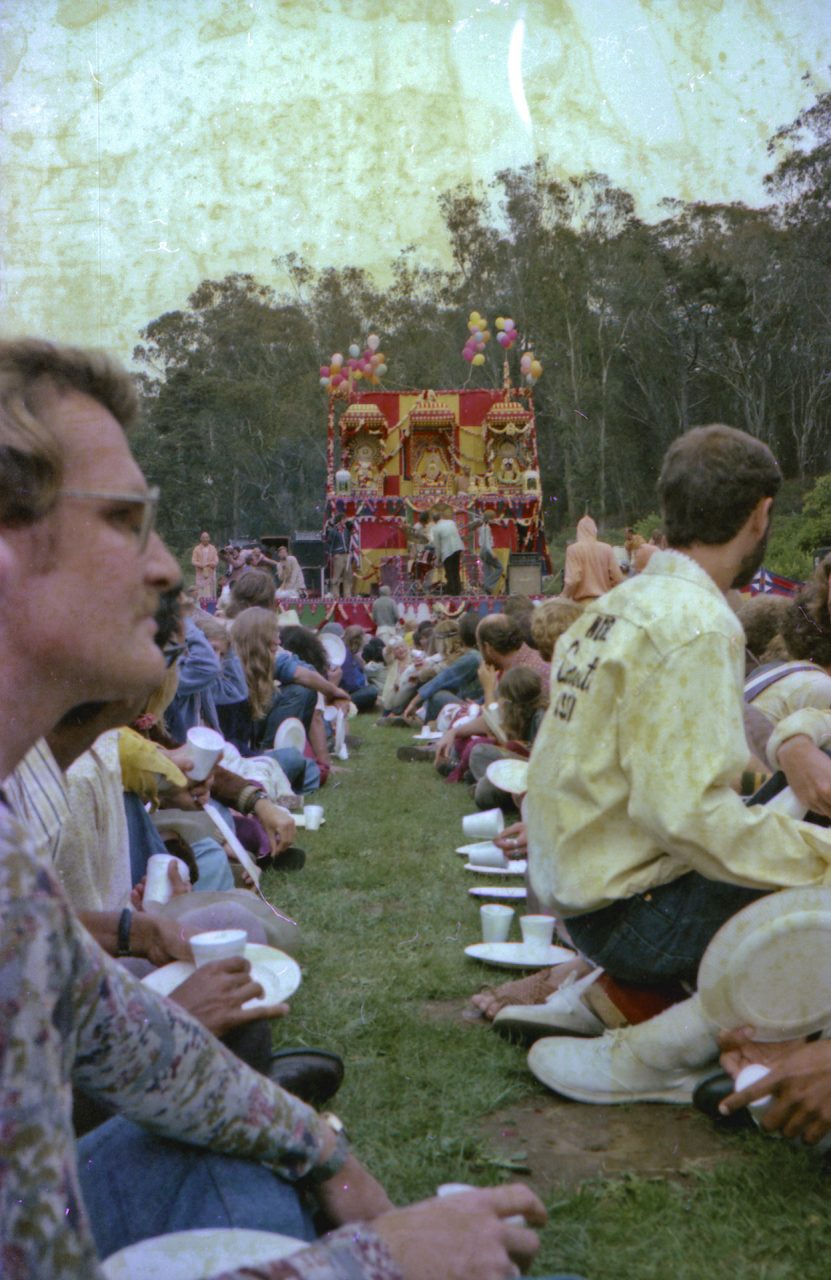 In the evening the contrast couldn't have been greater as I went to see the films of Ben Van Meter about the actual Summer of Love. The venue was a film club called Intersection, ironically in part of a converted church. I stumbled in late to a dark wooden room, half full of wizened, grumbling hippies. The clatter of the 8mm projector nearly drowned out the audio as the grainy distorted film looked like it had surfaced from the Titanic. It is easy to forget now, with 4k video on our phones, just how hard it was back in 1966 to make amateur documentary films and these originals looked muddy, jerky and out of focus, if atmospheric, even then. There was a level of fascination to see these rare films full of crazy effects and characters, but most of them already seemed from another era, maybe the 1920s. In the same way there was a light show using oil wheels and projectors, but I had already seen better while at school in the early 70s. Of course these were the originals, the inspiration for a revolution and Ben himself was there, but there was a feeling of sadness and regret in the room, a kind of miasma which made the past seem further away. The young people of SF seemed to have forgotten about all this, or maybe they had seen enough of it. I left early as they started to repeat the films, they were too much like home movies, the audience were there to see their own friends on film, not re-invent the world.
Ben's probably feeling better at the moment since there is a featured exhibition at the de Young Museum in Golden Gate Park called "The Summer of Love Experience: Art, Fashion, and Rock & Roll" featuring his work. It costs $25 to get in.